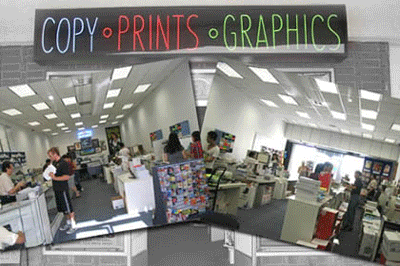 Window cling is an effective and inexpensive way to market your business, club, organization, or even just to decorate your home, business, or school. You can create hundreds of colorful window clings for the same cost as one, quality made sign.
These clings are made from transparent vinyl or other durable materials that adhere to inside of the window with static electricity. Because there is no adhesive, there is no need to worry about leaving pieces of a sticker or leftover patches of tacky glue that can collect dirt.
Use window clings for any purpose you can imagine. Clings are ideal for advertising your business. Simply create a cling that has your company logo and contact information, or even one that lists your products or services. Alternatively, you can create smaller clings that just display your company logo or your company's name and number. The design options are endless.
Most copy shops will allow you to bring in your own design on disc or enlist the services of one of their professional graphic designers for assistance with the design process. Once the design has been created, the window cling printingcan begin.
Window cling printing is not a time intensive process. In most cases, reputable copy shops can move from the design to the printing process in just a matter of days. In some cases, when the design has already been created, the copy shop can print them on the same day or the very next day.
Call or visit our copy shop for details about your options for designing and printing your clings, and for pricing information.
You can make your order in person at our office, online or by phone, and we will ship the completed order to you. We provide shipping for the following cities:
9130 B. Reseda Blvd., Northridge, CA 91324
On Orders Over $250 Los Angeles County Only