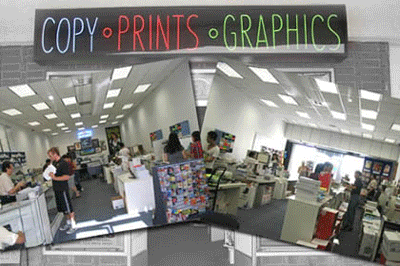 Our professional printing company offers services for canvas photo printing in Los Angeles. Canvas photo printing has turned into somewhat of a phenomenon lately. In the past, stretched or gallery wrapped canvases were generally reserved for paintings. Recently though, people who are tired of plain old photos printed on paper have started printing their photos on canvas for a more elegant looking and more durable way to display their pictures. A photo printed on canvas can be as small as a 5×7 or it can be blown up to almost any size.
The canvas material is made of cotton so it is durable enough to last a lifetime if taken care of. Our modern Los Angeles canvas photo printing company uses ink-jet printers that print the photo directly onto the canvas. First, the canvas is cut to the right size, and then it is fed through the printer at a very slow speed to ensure print quality. After the image is printed and dried, the canvas is attached to the frame. This is done by stapling the canvas to the stretcher bars. The stretched photo can be put into a frame, or it can be gallery-wrapped, whereby the canvas is wrapped around the edge and stapled in the back for a cleaner, more aesthetic appeal.
A canvas printed photo makes a great gift. Simply bring us a digital copy of the photo you want printed and our Los Angeles canvas photo printing company can blow it up to virtually any size so it will look great on a stretched frame. This type of photo printing is also great for reproducing art work. It can be used by artists to print more affordable versions of their one-of-a-kind pieces, or by art enthusiasts to recreate a million dollar masterpiece they can hang in their home.
No matter the reason, we have the services for canvas photo printing in Los Angeles that you need. Bring in a digital copy of your photo, whether it is on a disc, SD card, or even on your phone, and we can turn it into a wonderful print that everyone will love.
You can make your order in person at our office, online or by phone, and we will ship the completed order to you. We provide shipping for the following cities:
9130 B. Reseda Blvd., Northridge, CA 91324
On Orders Over $250 Los Angeles County Only