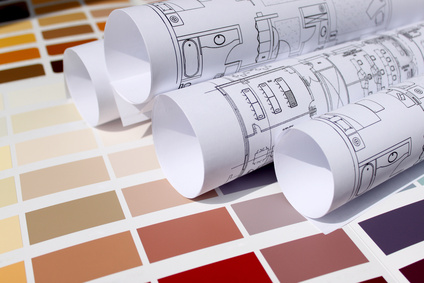 Every construction, engineering, and architectural job needs the option to quickly and affordably print their blueprints and other documents to ensure that every project remains safe and professional. It takes the keen eye of a specialist to format and size blueprints correctly, which is exactly what makes our printing services in Los Angeles invaluable for engineers, designers, and architects of all types.

Recent years have dramatically shifted the world of printing and maintaining blueprints. Advanced software and hardware now work in conjunction with one another to quickly and seamlessly develop pristine and professional blueprints. Our printing company in Los Angeles has the ability to accept orders of all types, as well as the printers and other hardware to develop orders of any size.

An important component of presenting blueprints to employees, management, or potential clients, is to maintain the highest quality of prints as possible. Instead of opting with larger batch orders at larger companies, a small printing center can offer that personal touch to ensure that blueprints will come out exactly as needed, when they are needed, and at an affordable price.

Home blueprinting hardware is both prohibitively expensive and not capable of producing quality prints. They also require a lengthy and pricey maintenance at frequent intervals. Professional blueprint printing in Los Angeles is the ideal option for everyone from personal contractors to large businesses looking for an affordable, convenient, and consistent way to develop blueprints for any project. There is no need to struggle through the inconvenient process of manually printing, organizing, and preserving blueprints any longer.

Enjoy the convenience of placing your orders online, over the phone, or in person at our store. We are also proud to deliver orders anywhere in LA. Our services do not end at blueprint printing. Our experienced staff will also be able to aid you with full color printing, document binding of all types, graphic design services, full color displays, custom signs, photo enlargement, posters, business cards, laminating, mounting, office supplies, legal forms, rubber stamps, personalized T-shirts, mugs, promotional items, calendars, brochures, flyers, posters, postcards, passport photos, letterheads, presentation folders, oversize copies, magnetic signs, roll-up banners, and much more as well as blueprint printing.
You can make your order in person at our office, online or by phone, and we will ship the completed order to you. We provide shipping for the following cities:
9130 B. Reseda Blvd., Northridge, CA 91324
On Orders Over $250 Los Angeles County Only