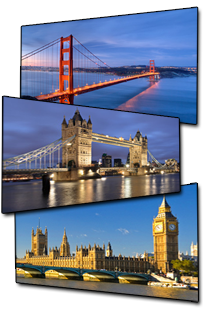 Posters have become an iconic piece of the Los Angeles landscape. Posters are used to market movies, promote products, or even inform the public of upcoming events. This is one of the most efficient and cost-effective platforms to inform audiences of any form of information from school projects to blockbuster hits. 

We enlarge and print wedding or any favourite picture on canvas.

Our printing services in Los Angeles will work closely with your business to create beautiful posters to promote sales and products. The possibilities are limitless when it comes to forms of media, graphics, and color on these posters. In just moments, local customers will recognize everything from savory menus choices to a change in business location. These simple signs can lead to a dramatic increase in profits and revenue.

Posters are not just for the relationship between a business and their customers. Making presentations at work can be a stressful and time-consuming venture. A simple way to add something tangible and eye-catching to that next proposal is a full color poster. These posters can emphasize important points and portray information in an easy to understand and straightforward manner. Poster printing in Los Angeles will allow you to highlight photos, graphs, icons, and written information without the fuss of hooking up laptops or fumbling through projectors.

These posters are also an ideal choice for non-business parties looking to spread the word about events without breaking the bank. Nothing will attract a crowd to school recitals, fundraisers, concerts, speeches, parades, or any other special event like custom posters placed directly in local, well-trafficked areas. There is no need to opt for expensive radio or television ads which are ineffective at reaching the locals citizens that you need to inform.

Feel free to place your orders for posters online, over the phone, or in person at our store. Our printing company in Los Angeles is proud to service and deliver to your business, school, or home. Our helpful staff can also provide help with graphical design services, engineering copiers, blueprints, roll-up banners, magnetic calendars, bound calendars, mousepads, promotional items, mugs, postcards, passport photos, laminating, mounting, photo enlargement, basic printing services, rubber stamps, office supplies, legal forms, brochures, and more to the entire Los Angles area.
You can make your order in person at our office, online or by phone, and we will ship the completed order to you. We provide shipping for the following cities:
9130 B. Reseda Blvd., Northridge, CA 91324
On Orders Over $250 Los Angeles County Only