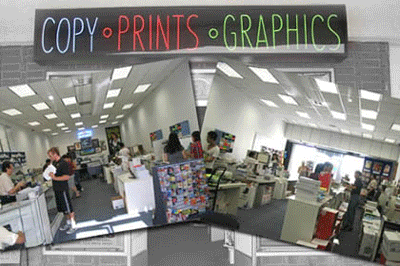 The modern home and office printers and copiers that are used to print daily documents are excellent for general correspondence. While these documents are useful, they are not industry standard quality. Our professional Los Angeles copy shop provides industry standard printing and copying services to various businesses and individuals that need excellent quality that cannot be achieved from using home and office equipment to produce important documents or announcements.

Finding a reliable partner that can meet deadlines when needed is one of the biggest decisions to make. A small problem can arise and cause a large disruption in the time frame needed for completion. Our Los Angeles copy shop knows how to meet deadlines and accurately reviews all submitted files and documents for common errors before a copy job is completed. This helps to eliminate errors that cause missed deadlines for individuals and businesses.
The average person that uses a home or office printer or copier has only one type of paper choice available. The standard copy paper that is used with these devices does not produce high quality results or industry standard resolutions. Our copy shop in Los Angeles uses multiple paper types to change the feel and appearance of printed and copied documents. The choice of glossy papers, card stock, and colored papers help to produce attractive copies.

Our investments in modern printing and copying technologies help produce high-resolution graphics and text for a variety of products. Our copy shop Los Angeles center provides graphic design, full color printing, black and white printing, copying & book binding, letterheads and envelopes, postcards, flyers, brochures, passport photos, photos to posters, legal forms and office supplies, custom banners, full color signs, promotional items, rubber stamps, roll-up banners, oversized copies, business cards, mousepads, custom t-shirts, calendars, presentation folders, laminating and mounting, and magnetic calendars.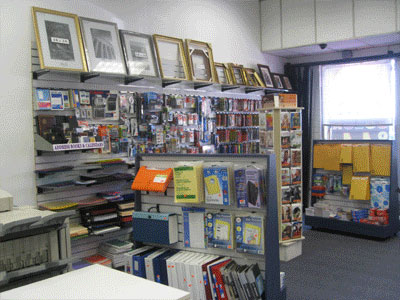 The right printing process can make a huge difference in the outcome of a printed document or product. Marketing studies have proven that people have the highest response rates to documents that are printed professionally and have attractive elements of design. Our Los Angeles printing shop exceeds the requirements of customers that need high-resolution graphics and text created in attractive documents and correspondence to use for individual and business distribution purposes.

Producing industry standard printing is a combination of equipment and experience. The technical aspects of graphic design combined with image resolutions, file formats and bleed lines are difficult for many people to understand. Our Los Angeles printing shop provides graphic design services to help customers achieve the right look for their prints. This eliminates the chance for errors and mistakes in the finished version and produces documents and materials that are true industry standard quality.
Our printing shop in Los Angeles cares about the finished products that are produced for our customers and clients. Each staff member is a trained professional that knows how to guide and finish your printing job from start to finish. Attention to details and providing accurate information to questions and concerns is an important part of the professional printing industry. The use or distribution of beautifully designed and printed documents and products helps build our reputation for printing excellence.

Ordering printed documents and products should never be a difficult process. Our online ordering system allows customers to place orders 24/7. Customers that prefer to order by phone can complete the ordering process by speaking with our helpful staff. A customer may also visit our printing shop Los Angeles center to place a printing order in person. Customers can pick up a completed order or completed orders can be shipped safely and accurately to customer locations.
You can make your order in person at our office, online or by phone, and we will ship the completed order to you. We provide shipping for the following cities:
9130 B. Reseda Blvd., Northridge, CA 91324
On Orders Over $250 Los Angeles County Only