Letterheads and Envelopes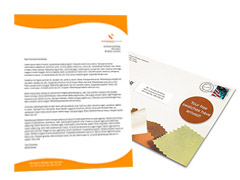 Something as innocuous as a piece of mail can become a major tool for any business. Letterheads and customized envelopes have a long history, reaching back to nearly every country in the world, and have become a key component to solidify corporate identity. Our printing company in Los Angeleswill aid you in producing a blend of name recognition, advertising, and legitimacy to companies of all types and sizes.

Letterheads were traditionally used to express the importance of the letter to the targeted audience. While these earlier uses were mostly kept to royalty and other important figures, companies and business quickly learned the power of promoting an iconic name and logo. These letterheads can be a powerful and efficient form of advertising and just one of our affordable printing services in Los Angeles.

Letterhead and envelope printing in Los Angeles is not simply for advertising though, it can also save valuable time and money. Typing or handwriting letterheads and envelopes for billing, account information, advertising, or other formal mailings can be a time consuming process. Purchasing bulk envelopes or pages with company letterheads will free up the energy and time of the staff, and allow for quicker turnovers for longer mailing lists.

For companies that are just starting out, our printing center can guide you through the process from start to finish to develop the perfect logos and designs for name and brand recognition. These logos can be applied to letters, bills, and any other pages at an affordable price. We also have a full line of printing services for individuals and companies covering all of Los Angeles and our experienced staff will be able to provide help with graphic design, full color printing, graphic design, laminating, legal forms, rubber stamps, posters, postcards, passport photos, blueprints, engineering copiers, roll-up banners, letterheads, and magnetic signs. Place your order over the phone, through the website, or in person and we will deliver your order to your home or place of business throughout all of Los Angeles.
You can make your order in person at our office, online or by phone, and we will ship the completed order to you. We provide shipping for the following cities:
9130 B. Reseda Blvd., Northridge, CA 91324
On Orders Over $250 Los Angeles County Only