Large Color Scanning and Printing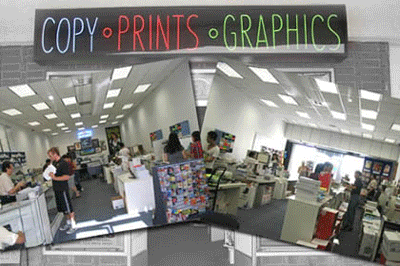 We know that sometimes your most important documents do not come in a handy 8"x10" sheet. That is why we are pleased to offer our customers the option of large format color scanning and large format color printing as a part of our business. 

As most people can tell you, storing documents can be a massive undertaking. This is especially true if you will need to assess the compilation of papers periodically. Scanning and filing on your computer is a great solution unless you deal with larger than average sized pieces. No need to be concerned as here at LA Copy and Print Center we have the necessary equipment for large color scanning as well as greyscale. 

We can scan a wide variety of your large documents including: 
• Aerial photos 
• Architectural works 
• Blueprints 
• Building plans 
• CAD documents 
• Circuitry schematics 
• Engineering specifications 
• Maps (including topographical maps) 
• Product designs for manufacturing 
• Site designs 

Our clients often tell us that they are delighted by the additional office space they have and the ease of organizing their documents after we scan and save the larger pieces. 

Of course, our capabilities for large-scale work extends far beyond the scanning of documents. There is a trend towards the use of large format in numerous types of businesses. In this day and age when companies are clamoring for customers' attention, an ad designed using large color printing can cut through the noise and reach customers who may prefer a simple approach. 

Companies are seeing a large return on their investments in large types of print media. Technological advances eliminated nearly all of the hindrances once standing in the way of bigger and more noticeable pieces. Your ideas are now only limited by your imagination. 

We can help you create amazing looking large print documents, such as: 
• Banners 
• Presentation graphics 
• Designs for storefronts 
• Building wraps 
• POP displays 
• Vehicle graphics designs 
• Trade show and special event notices 
• Billboards and more 

Forget about struggling to archive your documents or wasting your money on advertisements that provide little or no return. At LA Copy and Print Center we have the solutions to your issues.
You can make your order in person at our office, online or by phone, and we will ship the completed order to you. We provide shipping for the following cities:
9130 B. Reseda Blvd., Northridge, CA 91324
On Orders Over $250 Los Angeles County Only