San Fernando Valley Copy Shop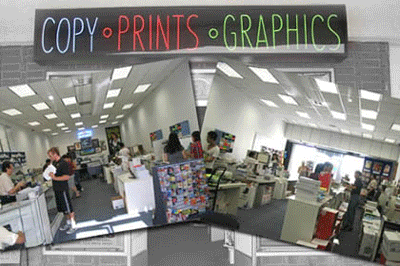 Finding a source for professional printing does not have to be difficult. Whether printing for your personal, business or nonprofit needs, our San Fernando Valley copy shop has the equipment and the experts to meet your print deadlines while showcasing excellent customer service. The quality of your graphics is showcased by the quality of the finished product. We use only the finest quality paper to keep your printed documents or copies looking professional.

Not every person is a graphic design specialist and knows how to configure documents and files correctly to achieve optimum print quality. Our team of professional graphic designers is available to double check your files and graphics for accuracy to help you get the highest quality prints and copies for your investment. Consumers and clients always judge the quality of your finished product and delivering a perfect representation of your print needs is the goal of our San Fernando Valley copy shop.
Our Print and Copy Services:

• Black & White or Full Color Printing
• Graphic Design
• Copying & Book Binding
• Laminating & Mounting
• Brochures | Flyers | Posters
• Oversize Copies
• Business Cards
• Postcards
• Letterheads & Envelopes
• Full Color Signs & Custom Banners
• Photo to Poster Enlargements
• Passport Photos
• Office Supplies & Legal Forms
• Rubber Stamps
• Custom T-Shirts
• Mousepads | Mugs | Promotional Items
• Calendars & Magnetic Calendars
• Presentation Folders
• Roll-up Banners
• Magnetic Signs
The staff at our copy shop in San Fernando Valley cares about your print needs. Our professional staff is ready to assist you from the start of your initial print request to your finished product. Our competitive pricing allows you to manage your printing budget to get the best quality for the best price.

Our San Fernando Valley copy shop uses the latest technological equipment and software to produce accurate and high quality replications that exceed your expectations. It is easy to order your print projects online, by phone or in person. We use reliable shipping carriers and your finished project can be delivered safely to your door. Call us at (818) 775-0255 to place an order with our copy shop San Fernando Valley center.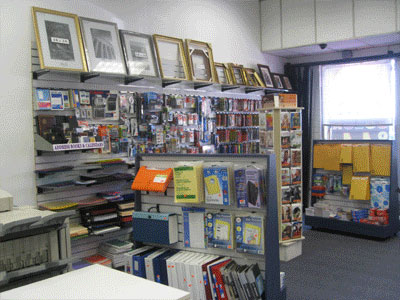 The average person owns or has access to a consumer printer that can produce black and white or color originals of documents or photos. These devices may be suitable for simple information sharing or family documents, but they are not capable of producing professional printing results. Our San Fernando Valley printing shop has invested in the latest digital printing technologies to provide professional prints and reproductions to area residents and business owners.

The quality and design of graphics are an important part of receiving a professional quality print. Understanding confusing graphics requirements and resolutions is essential to the quality of the final output. Our printing shop in San Fernando Valleyknows the industry standard graphics requirements that are needed to produce exceptional printing results for our clients.
If you are not completely confident in your graphic design abilities, our graphic design team is available to review your designs and make sure that they meet professional industry standards. The printing capabilities of our San Fernando Valley printing shop can take your design and produce amazing results. We offer competitive pricing that is designed to fit into any printing budget.

Along with our investments in modern technologies, we have upgraded our ordering process to make ordering fast and easy. You can order digital printing online, by phone, or in person inside our printing shop San Fernando Valley center. We will ship your completed order to any destination upon completion. We stand behind our quality and know that our customers rely on professional printing products for both personal and business use. Call (818) 775-0255 for more information or to make an order.
You can make your order in person at our office, online or by phone, and we will ship the completed order to you. We provide shipping for the following cities:
9130 B. Reseda Blvd., Northridge, CA 91324
On Orders Over $250 Los Angeles County Only