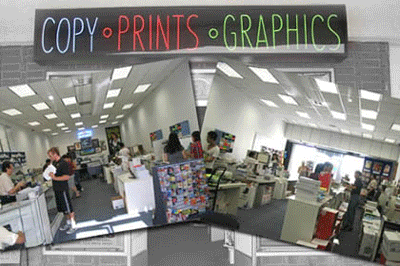 Prints and copies are used every day by businesses, individuals and nonprofit companies to market products, services or make announcements. These copies are produced strictly to get attention and the quality of the documents is important to the return on the investment. Our West Hollywood copy shophelps our customers stay ahead of the competition by providing multiple services that are used to make an impact during distribution and use.

It takes a commitment to professionalism to produce copies and prints with a high level of accuracy. Any person can push a button on a printer and expect the printer to provide a copy or original document. Professionals use industry standards of quality that are essential in delivering excellent results. Our West Hollywood copy shop has a team of dedicated pros that understand the printing requirements and work hard for each of our customers.
People are often tempted to use home or office printers to produce quick versions of important documents or information to save time. When reputations are on the line, it is not a wise decision to sacrifice quality for time. Our copy shop in West Hollywood spends the extra time to make sure that each document is correctly printed and meets both customer and industry standards of quality. We have the ability to meet any deadline or last minute request.

Customers that choose to order at our copy shop West Hollywood center have services available for photos to poster enlarging, brochures, legal forms, envelopes, office supplies, full color printing, photos for passports, black and white printing, large copies, flyers, business cards, posters, full color signs, promotional products, mousepads, postcards, book binding, copying, mounting and laminating, roll-up banners, custom banners, magnetic calendars, calendars, presentation folders, graphic design and custom t-shirts. These professional products can be used in any industry or for personal use.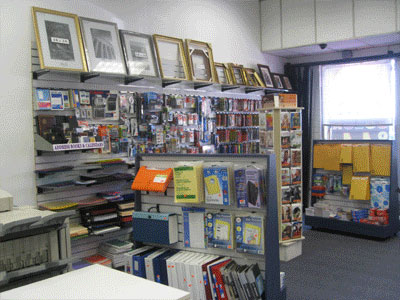 Printed products have a variety of uses and have become commonplace in our society. People may prefer to have music or photographs in digital form, but printed materials are still in high demand. Our West Hollywood printing shop displays our experience, equipment and commitment to excellence in every printing job. We make it easy and stress-free to order and reorder professional printing products that are used in multiple industries. Our hard work pays off for you.

Professional printing is not the same as using a home computer or office copy machine to produce print work. Professionals have standards of quality that must be met including image resolution, bleed lines, crop lines and margins. If these are not correct, low quality prints will be the result. Our West Hollywood printing shop takes the time to make sure these elements are correct for each individual order that is placed by our customers. 
Local business owners, charitable organizations and average individuals depend on the quality of our printing to complete various projects. Professional entertainers, musicians, authors and newspaper creators use our printing shop in West Hollywood to create high-resolution prints that are used for promotion, advertising and sale. High standards of quality are expected and we deliver this commitment to our customers. Each order is individually handled by our professional staff to ensure complete satisfaction for our customers.

Customer orders are easy to place on our website, by visiting us in person at our facility, or calling to place your order. Our printing shop West Hollywood center double checks your order information to make sure there are no errors before production begins. Your completed order can be shipped to your address or picked up in person for local customers. These flexible ordering options take the stress and hard work out of deadlines and commitments.
If you live in West Hollywood, CA in zip codes 90038, 90046, 90048, 90069 call us at (818) 775-0255 to inquire about our services.
You can make your order in person at our office, online or by phone, and we will ship the completed order to you. We provide shipping for the following cities:
9130 B. Reseda Blvd., Northridge, CA 91324
On Orders Over $250 Los Angeles County Only