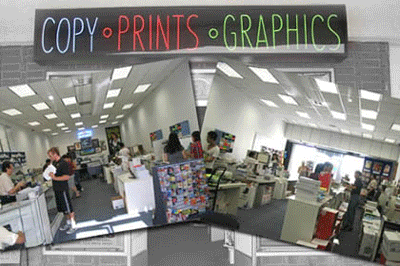 High quality printing does not have to be difficult. Many people struggle with creating files that are appropriate for industry standard printing. Not every person is a graphic design specialist and the results are often displayed in the completed printed materials. Our West Hills copy shop has the experience and education to provide high quality printing on a variety of materials. Our commitment to excellence is the reason for our popularity as a professional printer.

The intended use for your products is not the most important element. The quality of the print and accuracy of the completion time are what matters the most in the professional world. Our West Hills copy shop services are designed to help individuals, businesses, nonprofits, and universities with professional printing that is used to provide a long-term useful life.
Print and Copy Services

• Full Color Printing and Black & White Printing
• Copying & Book Binding
• Business Cards
• Oversize Copies
• Brochures | Flyers | Posters
• Photo to Poster Enlargements
• Graphic Design
• Passport Photos
• Postcards
• Letterheads & Envelopes
• Rubber Stamps
• Custom T-Shirts
• Office Supplies & Legal Forms
• Full Color Signs & Custom Banners
• Roll-up Banners
• Magnetic Signs
• Laminating & Mounting
• Mousepads | Mugs | Promotional Items
• Calendars & Magnetic Calendars
• Presentation Folders
We offer our skills and experience to help you complete any print or copy job. Our commitment to excellent customer service begins with your initial information request and ends when you are completely satisfied with your order. The entire staff of our copy shop in West Hills has the education and training to assist you with all of your printing needs.

Our commitment to customer service includes easy ways for you to order and receive your completed printed materials. You can order directly online from our website, by phone, or in person when visiting our shop. Your order can be shipped to your requested destination promptly after completion of the work. Our copy shop West Hills center has the equipment and experience to provide the results that you expect.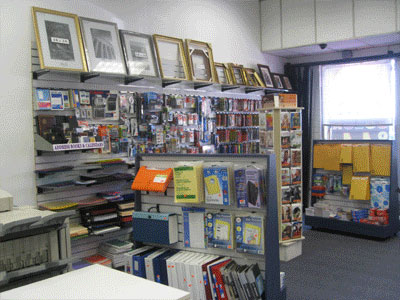 When you have an important deadline to meet, selecting the right printing company can be a challenge. Not every company has the equipment, experience and education to meet tight deadlines and last minute substitutions to orders. This can cause delays and over budgeting of your printing request. Our West Hills printing shop specializes in meeting your deadlines and showcasing our commitment to total customer service. 

Our investment in printing technologies allows us to produce, design and create exact color reproductions and copies of graphic files or source documents. Our equipment is industry standard and is capable of producing high-resolution textual and image documents and materials to meet the needs of our business and individual clients. Our satisfied customer base relies on our West Hills printing shop for professional results.
There are several requirements that must be met before a print or copy can be completed. Not every customer has completed graphics files or documents that are professionally designed or created with popular software. Many people need advice before ordering printed materials and depend on our experience and knowledge of the printing industry for assistance. By offering outstanding service and commitment, our customers select our printing shop in West Hills over the variety of competing printing companies.

We make the ordering process easy and will double check your documents and files to ensure an accurate reproduction is possible. Your completed order can be shipped directly to your home or residence after completion form our printing shop West Hills center. If you live in the city of West Hills, CA in zip codes 91304, 91307 or 91308 contact us at (818) 775-0255.
You can make your order in person at our office, online or by phone, and we will ship the completed order to you. We provide shipping for the following cities:
9130 B. Reseda Blvd., Northridge, CA 91324
On Orders Over $250 Los Angeles County Only