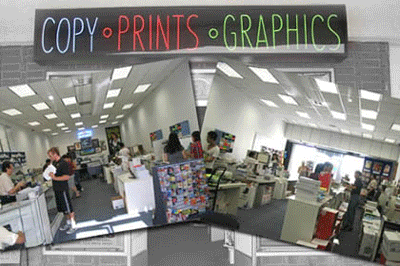 Vinyl lettering is ideal for a wide variety of uses. This lettering is ideal for spelling out a basic message for your business, club, organization, or even to decorate the walls of your home. Best of all, vinyl lettering is durable and inexpensive.
Vinyl lettering is among the most versatile of advertising options. It is much less expensive and faster and simpler to produce than a sign or banner, and the lettering can be affixed anywhere you want to display a message. Vinyl lettering is fade and weather resistant, making it ideal for use on building windows or car windows. Use it to provide the name of your business, or even your hours of operation, to list your products or services, or to state your company's philosophy or motto. The lettering is also useful for affixing to signboard to make inexpensive signs, or to stick to the walls of a home to spell out messages as part of a decoration scheme.
When you think of vinyl lettering, you probably imagine the bulky, block lettering of the 1970s and 1980s. While these blocky fonts are still an option, today you have many more font, size, and color choices than in the past. Choose from decorative script fonts to provide an elegant feel to your message, choose a whimsical font to create an aura of fun or to appeal to children, or select one of a number of easy to read yet professional fonts that are ideal for advertising the important information about your business or organization.
Vinyl lettering is simple and inexpensive to create and to print. Ask us about your options for fonts, sizes, and materials. In some cases, next day and even same day printing may be available.
You can make your order in person at our office, online or by phone, and we will ship the completed order to you. We provide shipping for the following cities:
9130 B. Reseda Blvd., Northridge, CA 91324
On Orders Over $250 Los Angeles County Only