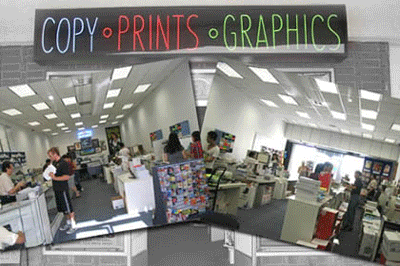 The main difference between printing projects at home or in the office compared to a professional copy shop is not the print resolution. The experience and equipment that is used is important for achieving accurate results that are industry standard. Our Tarzana copy shop uses the latest technologies in the printing industry to provide a range of copy and print services to new and existing clients.

Our personalized print services are perfect for individuals, businesses and nonprofit groups that need a reliable and experienced printer that can meet important deadlines. Our Tarzana copy shop services can help make your documents look bold and bright using our variety of paper products that are designed to compliment your designs. Promotional products are an important part of creating product awareness and our variety of products available provides multiple options for your business to select just the right products for your message, slogan or service.
We proudly provide black & white printing, full color printing, flyers, brochures, envelopes & letterheads, postcards, passport photos, full color signs, photos to posters, office supplies & legal forms, custom banners, rubber stamps, promotional items, roll-up banners, copying & book binding, custom t-shirts, oversize copies, magnetic signs, presentation folders, calendars, magnetic calendars, mounting & laminating, and graphic design inside of our facility.

Our investment in high quality printing technology keeps our printed materials looking professional. Our graphic designers work hard to deliver your message, graphics or slogans in an attractive style to help you achieve your expected results. We know that customer service is important and review your files and documents for accuracy before completing your printing request. We want you to receive the highest quality prints and copies for your investment at our copy shop in Tarzana.

We know that time is important and have made the ordering process fast and easy. You can order online, by phone, or in person inside our copy shop. We can ship your completed order after production has finished. Our copy shop Tarzanacenter has earned its reputation for printing excellence. Call us at (818) 775-0255.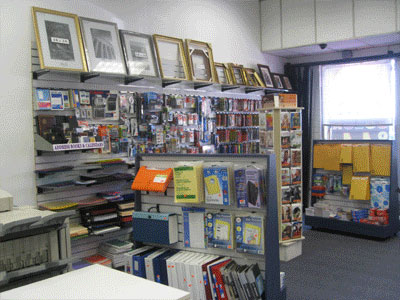 Supplying professional quality prints and copies is more than simply using standard office copiers and printers. This equipment may be designed for daily business use, but it does not produce the results that are industry standard in the printing industry. The modern technology that is available for digital printing has changed the way that printed documents and supplies are generated and completed. Our Tarzana printing shop delivers exceptionally printed products that are used privately and publicly.

Creating attractive and colorful designs is essential to make distributed documents look great. Not every person has the skills or experience to create and design graphics that will get attention. Our graphic design services make it possible for customers to receive design help through the printing process to receive expected results. The staff at our Tarzana printing shop works closely with each client to make sure they are fully satisfied with every aspect of the printing and finishing process.
Professionals in multiple industries, schools, universities, and self-employed individuals rely on our printing and copy services to produce attractive documents and printed products. Advertising and marketing programs all require printed documents to help expand business operations or announce new products or services. We give our best service to the customers that visit our printing shop in Tarzana in person or online.

We have invested in printing technologies and have streamlined our professional services to give our customers exactly what they need. Our ordering process is hassle-free and can be completed quickly online, by telephone, or by arriving at our printing shop Tarzana center. Our printing experts begin working immediately on your project and can easily ship your completed materials to the destination of your choice.
If you live in Tarzana, CA in zip codes 91335, 91356 or 91357, contact us to find more information about the services we provide.
You can make your order in person at our office, online or by phone, and we will ship the completed order to you. We provide shipping for the following cities:
9130 B. Reseda Blvd., Northridge, CA 91324
On Orders Over $250 Los Angeles County Only