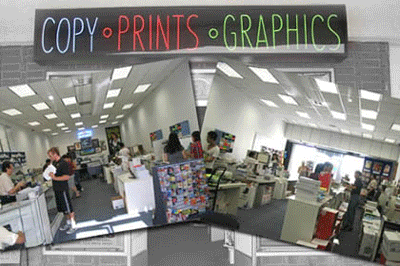 The ability to have accurate copies produced from original documents or files is important. Consumer printers and copy machines are suitable for small workloads that do not require high-resolution graphics that must be printed in large quantities. Our Studio City copy shop has the equipment and knowledge required to complete any copy or print job accurately and professionally. Excellent print quality is expected for distribution, promotion and marketing of printed documents and products.

Before the creation of digital printing technologies, it was not cost effective to copy or print documents in large quantities. Customers were forced to rely on standard screen printing services that quickly increased the cost. Our Studio City copy shop has invested in the best printing equipment to produce copies and prints at much more affordable prices. This helps to keep copy and print jobs within a fixed budget and completed during the requested turnaround time.
The right combination of colors, graphics and text is used to get attention when copies and prints are made. The selection of paper type and quality is an important consideration when planning any copy or print job. Our copy shop in Studio City provides a variety of paper products to provide each customer with multiple choices to find the right display of an announcement, message or important copied or printed document for instant distribution.

Our copy shop Studio City center provides our customers and clients with full color printing, brochures, postcards, laminating and mounting, black and white printing, envelopes and letterheads, flyers, legal forms and office supplies, book binding and copying, business cards, promotional items, photos for passports, oversize copies, calendars, photos to posters, magnetic calendars, full color signs, rubber stamps, custom banners, roll-up banners, presentation folders, mousepads and customized t-shirts. These services are excellent for individuals, business, entrepreneurs and nonprofit companies.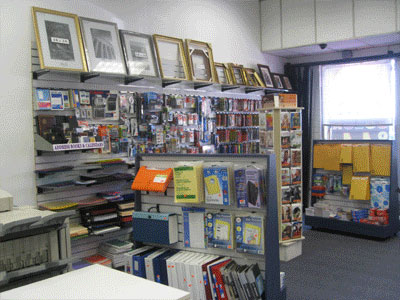 The commercial printing industry includes machinery that is designed to withstand large print volumes and produce accurate color reproductions every time. This machinery is not sold to the general public. The difference between an office copier and commercial copier is the volume and quality of the finished product. Our Studio City printing shop uses commercial equipment and has the experience in the printing industry to produce any printed product to industry standard and customer specifications.

Printing for personal or business use has many things in common. Every person wants a true color reproduction of an original file or document that can be used for display or distribution. Both large print runs and short print runs deserve the same quality of output. Our Studio City printing shop has the staff and equipment required to produce the highest levels of quality and accuracy for any size printing project to exceed customer expectations.
Promotional products are popular materials that are used for personal, business and nonprofit use. The largest corporations in the world have used these materials successfully, but the high cost was an issue for smaller print runs. Our printing shop in Studio City provides a variety of promotional products that are printed using modern commercial printer systems. These products are high quality and make any logo, slogan or message memorable for creating awareness or increasing sales volume.

Inexperienced printing companies are known to have printing issues and ordering difficulties that complicate the final output. Our printing shop Studio City center makes it easy for our customers to submit printing and copy orders. Any order can be placed by visiting our website, by telephone and by ordering in person. All customer orders are reviewed before completion and can be shipped or picked up when completed. There are no ordering or delivery hassles.
Studio City, CA residents in zip codes 91602, 91604, 91607 and 91614 can call us at (818) 775-0255 to learn more about what we offer.
You can make your order in person at our office, online or by phone, and we will ship the completed order to you. We provide shipping for the following cities:
9130 B. Reseda Blvd., Northridge, CA 91324
On Orders Over $250 Los Angeles County Only