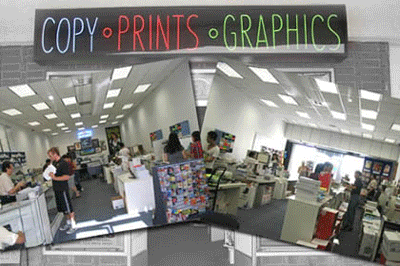 The average person handles some type of copied document several times each day. These copies can be used for general correspondence, announcements or for informational purposes. The importance of a good copy is often underestimated and copying a bad copy will still produce a bad copy. Our Sherman Oaks copy shop produces high-resolution and colorful copies of any original document to make sure that any reproduction copy can make the expected impact.

A variety of businesses depend on printed documents for daily use. Legal offices and insurance agencies need high-resolution documents to present important information in a readable and error-free way. The quality of printed documents is equally as important as the information that is included. Our Sherman Oaks copy shop uses the latest in printing technology to produce attractive originals and reproductions of important documents to eliminate confusion or hard to read sections that can create much larger problems.
Promotional products are a popular way to advertise a slogan, product or new business venture. These products are extremely useful for charities, schools, businesses or entrepreneurs that are looking to distribute a range of useful products. Our copy shop in Sherman Oaks can make any promotional venture an instant success. The most attractive designs and textual information can be copied onto these promotional products due to our high-resolution copying equipment.

Our copy shop Sherman Oaks center provides customers with black and white printing, full color printing, laminating and mounting, book binding and copying, letterheads and envelopes, flyers, business cards, passport photos, oversized copies, office supplies and legal forms, calendars, photos to posters, magnetic calendars, brochures, postcards, full color signs, promotional items, custom t-shirts, rubber stamps, custom banners, roll-up banners, business cards, mousepads presentation folders. These printed products are designed to meet the demands of both individual and business use.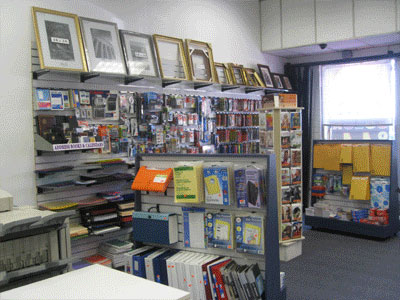 Printing technologies have advanced in the last several decades to create faster and easier ways to produce printed documents and products. The home consumer market includes printers capable of printing photos and t-shirt transfers from a home computer. Friends or family may accept these items, but these do not meet industry standard printing requirements. Our Sherman Oaks printing shop produces printed materials that meet or exceed professional print standards of quality.

The quality of the original document or file that is used to produce or reproduce printing is important. It takes time to create graphics correctly and not every person has a sense of design or the knowledge required for completion. Our Sherman Oaks printing shopprovides graphic design along with our printing services to help every customer receive the best in printed materials. Printed products that are used for business purposes always reflect on the reputation of a business.
The quality of printing is important, but the turnaround time for completion always plays a part into the success or failure of a print job. Proper planning is always required before printing work is completed to ensure that both time and budgets are managed correctly. Our printing shop in Sherman Oaks has the experience and education needed to meet printing deadlines for customers that have last minute printing needs for a variety of products.

It is common to have questions before the ordering process is started. Our helpful staff can answer your questions accurately to give you the information you need to place your order. Our customers appreciate the ability to order from our website, by telephone and by visiting our printing shop Sherman Oaks center. All customer orders are checked for accuracy before and after completion. Orders can be picked up in person or shipped promptly to your requested destination.
Sherman Oaks, CA residents in zip codes 91401, 91403, 91411, 91413, 91423 and 91495 can contact us at (818) 775-0255.
You can make your order in person at our office, online or by phone, and we will ship the completed order to you. We provide shipping for the following cities:
9130 B. Reseda Blvd., Northridge, CA 91324
On Orders Over $250 Los Angeles County Only