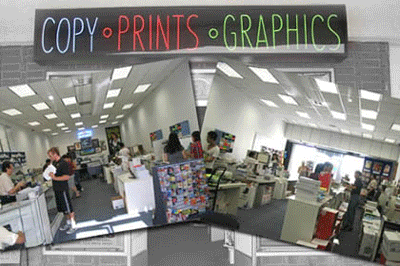 Copy machines have constantly evolved and have been reduced in size for easy setup in offices or homes. These units have been used for decades to print simple documents that are used for business and personal use. The biggest problem with these machines is the quality of the output. The staff at our Santa Clarita copy shop uses professional grade copy machines and printers to provide high quality copies, prints and reproductions of original files and documents.

Large corporations used to be the only clients that could afford full color copies and prints. The high cost made it difficult for individuals and small business owners to purchase full color prints. Our Santa Clarita copy shop makes it easy to order full color prints and copies for a competitive price. Adding color to documents can help to create attention and enhance the marketability of catalogs, correspondence and marketing materials that are distributed to businesses or individuals.
Professional prints and copies are not limited to businesses or nonprofit companies. Individuals, musicians, filmmakers and authors can use professional prints and copies for a variety of personal or public uses. Our copy shop in Santa Clarita provides a unique selection of paper choices to use when ordering any copy or print work. The right combination of graphics and paper choices helps any project to stand out, beat the competition and get the most attention.

Customers that select our copy shop Santa Clarita center can order black and white printing, graphic design, flyers, posters, full color printing, postcards, brochures, mounting and laminating, book binding and copying, passport photos, large copies, business cards, envelopes and letterheads, office supplies and legal forms, custom t-shirts, roll-up banners, photo to poster size, custom banners, presentation folders, magnetic calendars, full color signs, calendars, mousepads and promotional products for multiple business, personal and nonprofit uses.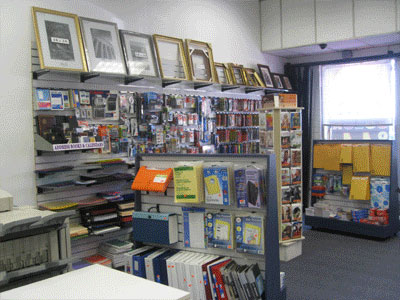 The image resolution and graphics capabilities are now more advanced compared to past years. The updates in technology have expanded the capabilities of the printing industry. Modern customers demand high quality print work and our Santa Clarita printing shop meets the demand. Selecting a printing company can be a confusing process, but our professional printing staff works with our customers through every step of the process to ensure satisfaction. Every customer can take advantage of our high-resolution printing.

Every business needs printed products to advertise, market or promote products or services. Some printing companies have costs that are not reachable for small businesses or entrepreneurs looking to compete in the business marketplace. Our Santa Clarita printing shop works well with small business owners and business start ups to provide high quality printing services at competitive prices. This enables every customer to experience professional printing services that are designed for business success.
Businesses benefit with our printing services, but there are many services that are used by individuals. Many customers order gifts for office parties, wedding receptions, retirements and family reunions. Authors, screenwriters, and musicians need bound books and presentations that are used for marketing or distribution. Our printing shop in Santa Claritaoffers multiple services to meet the needs of all customers. We specialize in giving all customers professional printing results.

Our excellent customer service starts even before the order process begins. All questions are answered accurately to provide helpful information. Orders can be placed directly on our website, over the telephone, or by visiting our printing shop Santa Clarita center. Our professional printing team inspects your order before it is scheduled for completion. Your completed order can easily be picked up at our facility or shipped anywhere that you specify in the order requirements. We make it easy to order high quality printing.
You can make your order in person at our office, online or by phone, and we will ship the completed order to you. We provide shipping for the following cities:
9130 B. Reseda Blvd., Northridge, CA 91324
On Orders Over $250 Los Angeles County Only