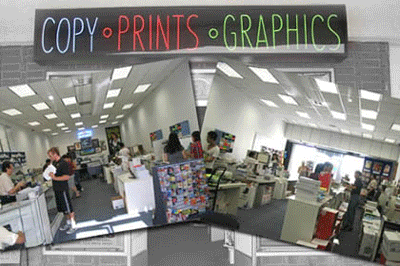 Restaurant advertising relies on reaching out to potential customers with high-quality promotional materials, such as business cards and flyers. Our restaurant printing jobs in Northridge implement advanced printing technology to create attractive and attention-grabbing materials for distribution. Many restaurants offer similar cuisine and menu items, so the key to standing out is generating real interest with important promotional tools.
The in-house menu of a restaurant provides the first impression to a new customer, which should always be a positive representation. High-quality restaurant menu printing in Northridge is completely customizable to complement the decor or theme of the establishment. Whether using colorful food graphics or understated black and white text, our Los Angeles copy shop can produce flat or folding menus to any specification. Some of the styles offered are tri-fold, accordion folds, or a double-sided single page that features items in an appealing layout. Most restaurants also choose to add protective lamination for optimal protection against accidental spills.
Reach out to broaden the current customer base with attractive flyers that feature specialty menu items or current promotions. With restaurant flyer printing in Northridge, an attractive design is going to catch the eye and bring the right kind of attention. Offering a folding paper brochure is an inexpensive way to encourage food delivery, catering, and take-out orders to multiply profits. We offer many different styles of restaurant brochure printing in Northridge to provide adequate opportunity to create attractive and unique materials. Our restaurant business card printing in Northridge is also available to help make the creation of customized promotional material easy.
The restaurant business is highly-competitive and requires adequate dedication of time and efforts each day. Leave the task of producing promotional materials to reliable and talented graphic designers that are excited to take on a challenge. Not only can print orders be conveniently placed by telephone, they can be customized in our shop or conveniently submitted online to guarantee total satisfaction in the final product. Time will be no concern as all orders are available for pickup in person or quickly shipped out to the most convenient address upon completion.
You can make your order in person at our office, online or by phone, and we will ship the completed order to you. We provide shipping for the following cities:
9130 B. Reseda Blvd., Northridge, CA 91324
On Orders Over $250 Los Angeles County Only