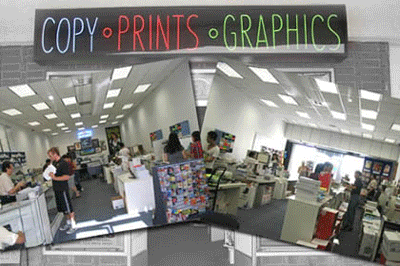 There are many different uses for posters. Often posters are used in ways in which they can receive a lot of wear and tear. Traditional posters that are printed on paper can be easily damaged and become unsightly or unreadable almost as soon as they are hung. We offer services to print poster on canvas in Los Angeles so that people can have longer lasting and better looking posters.
Our company that offers services to print poster on canvas in Los Angeles has the most modern equipment. We have state-of-the-art ink jet printers that can nail down even the most precise detail to create a great looking poster. The canvas is made out of cotton, so it is extremely durable and can last a lifetime if it is taken care of. The poster printing process begins with the canvas being fed through the printer at a very low speed which allows the printer to lay down ink in the highest quality. Next, after the poster is printed and the ink has dried, the canvas is stretched onto a wooden frame and secured with staples. The poster can be placed in a frame or it can be gallery-wrapped. A gallery-wrapped poster is one in which the canvas is tightly wrapped around the edge of the wooden frame and stapled in the back. This creates a streamlined look that screams quality.
Canvas printed posters can make great gifts for kids. Parents can have an image of their child playing sports or from a music recital printed right onto a poster that they can hang in their room next to the rest of their idols. Also, services to print poster on canvas in Los Angeles can be used by designers that need a unique look to go along with a project they are working on. Our graphic artists can even help create a custom image that can be printed onto a canvas poster.

When you are in need of services to print poster on canvas in Los Angeles, our company is the only place you should go. We have many years of experience in the printing business and offer the know-how to help our clients with any task.
You can make your order in person at our office, online or by phone, and we will ship the completed order to you. We provide shipping for the following cities:
9130 B. Reseda Blvd., Northridge, CA 91324
On Orders Over $250 Los Angeles County Only