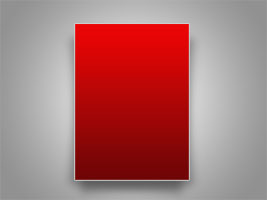 Mousepads can be found alongside desktop computers in homes, businesses, and many other places today, presenting another opportunity for customization. Instead of using a blank or branded mousepad from a store, many people might prefer using a customized one bearing the graphics and text of their choice. These personalized mousepads, designed and produced at our print shop, let consumers express themselves and give companies a canvas for promotion. Here is an overview of what can be achieved with custom mousepads and what can be placed on these print products.
Expression, Promotion, and Commercial Use
The ability to personalize mousepads may draw interest from expressive consumers as well as businesses. Many creative consumers appreciate the chance to customize everyday items, including mousepads, with their own designs. Businesses can benefit from all the exposure they can get, including on items as commonplace as these, which can be printed with logos and contact information. Personalized mousepads can also be sold by artists and photographers, who can offer yet another canvas displaying their work. Finally, these mousepads can make great gifts at holidays, birthdays, and other occasions.
What Can Be Put on Customized Mousepads?
Digital printing makes it possible to put almost anything on personalized mousepads. Photos, illustrations, and artwork can be reproduced accurately on this medium. Text, including not only contact information but also favorite sayings and other messages, can also be printed on a mousepad. Clients can bring their own content to be printed at our Northridgeprint shop, or have our on-site designers develop something described. In both cases, clients can approve the formatting, color scheme, and other aspects of their designs before printing starts, using the inks they have chosen.
Our personalized mousepads offer value in business and personal pursuits. Virtually anything can be printed on these mousepads, and the results will be seen every time they are used at a computer. While clients can get a single mousepad customized at our Northridge printing office for a special occasion, large-volume mousepad orders can also be completed quickly. Clients can visit or contact our print shop to learn more about our options for this and many other customizable print products.
You can make your order in person at our office, online or by phone, and we will ship the completed order to you. We provide shipping for the following cities:
9130 B. Reseda Blvd., Northridge, CA 91324
On Orders Over $250 Los Angeles County Only