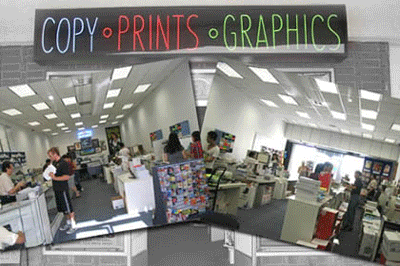 Caps are popular casual accessories for all weather, and they offer plenty of blank space for customization. Equally effective for fashion or advertisement, caps can be embellished with graphics and text, and are affordable enough for companies, entrepreneurs, and others to buy in volume. Thanks to their classic bills, our personalized caps are useful for blocking out the sun on hot days. Here are some of the top ways that clients use caps from our Northridge print shop.
Ideas for Customized Caps
Practically any design can be placed on caps with our digital printing process. Fashionable caps can be made by printing artwork, photos, and patterns on the material. Team logos can be put on caps for sports teams, and company logos or trademarked graphics can be used and given to employees. For clients who want to wear a unique statement, our personalized caps can be printed with text in a host of sizes and styles.
Caps for Advertising
Caps offer a distinct alternative to more conventional advertising methods. A well-made, stylish cap is likely to be welcomed by customers, who will help promote the company featured every time they wear it. These caps can be given away at conferences and other events, included with ordered products, and even sold.
Ways to Get Unique Custom Caps
Clients can get the best results from personalized caps by establishing a winning design before printing starts. While clients can make their own designs and get them printed at our Northridge Print office, they can also discuss their project with our designers to have completely new cap designs developed. A single one-of-a-kind cap can be ordered by fashion-minded clients, but several hundred caps can be printed at one time for clients working on large-scale projects.
Our personalized caps offer the same premium digital print quality that comes with all of our print products. Design and printing is completed at the same location, letting clients count on their caps representing their goals accurately. To get more information about our cap customization process, clients can contact or visit our print shop.
You can make your order in person at our office, online or by phone, and we will ship the completed order to you. We provide shipping for the following cities:
9130 B. Reseda Blvd., Northridge, CA 91324
On Orders Over $250 Los Angeles County Only