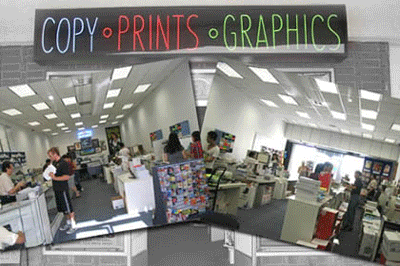 One of the most effective ways to provide information about products, services or to increase sales is by using catalogs and booklets. The worldwide circulation of these printed products proves that this type of marketing produces effective results. The right mixture of information, photographs, graphics and presentation is used to deliver a package that will create an effective impact. Consumers expect detailed information that is presented in a memorable way. Our printing services in Los Angeles accomplish this for you.
The printing and distribution of catalogs and booklets is most associated with businesses. These products are used for direct mailing campaigns, product and service announcements and printed publications. The printing of a catalog or booklet can also be useful for people who are not involved in business. Non-profit groups like churches or political campaigns depend on attractive presentations of written information. The digital technology that is now used to produce these prints is capable of stunning colors and graphics that were previously unavailable.
The variety of uses for catalogs and booklets continues to expand. Licensed professionals like doctors, lawyers, dentists and accountants use booklets to educate people about general information and to help answer any questions related to these industries. Visual artists and graphic designers are using printed booklets to showcase works of art. The design and creation of catalogs and booklets is a popular feature of our services for printing in Los Angeles. We have the ability to print a single version or large quantities to fit into the needs and budget of every person or industry. 
Ordering from our printing company in Los Angeles can be completed directly from our website, a visit inside our facility or by telephone. Orders can be picked up after completion or shipped anywhere to meet deadlines. We specialize in copying and book binding, full color printing, brochures, black and white printing, letterheads, promotional items, envelopes, flyers, graphic design, passport photos, laminating and mounting, signs and banners, roll-up banners, t-shirts, magnetic calendars, large format posters, rubber stamps, posters, office supplies and legal forms, magnetic signs and calendars, mousepads, mugs, flyers, business cards and engineering copiers.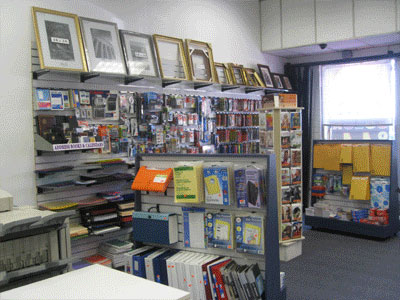 Every business is in constant competition to reach new customers or to market products or services to generate a profit. To stay ahead of the competition, attractive printed materials are essential to promote a professional message and image. Our Northridge printing shop provides industry standard printing quality for both large and small print runs for businesses and individuals that demand a professional look.
Meeting print deadlines is an important part of the printing process. Not every company is willing or able to meet short deadlines for printing requests. Waiting to receive printed materials can cause missed deadlines and budgeting errors that can affect company profits and new business relationships. Our Northridge printing shop takes pride in meeting your deadlines and ensures the highest printing standards are provided to you.
Our printing and copy services include full color printing, black and white printing, graphic design, book binding & copying, posters, brochures, flyers, business cards, postcards, envelopes and letterheads, custom banners and full color signs, passport size photos, photo enlarging to poster size, oversize copies, magnetic signs, promotional items, magnetic calendars and calendars, presentation folders, custom t-shirts, legal forms and office supplies, mounting and laminating, mousepads, roll-up banners, and mugs.
Our investment in digital printing technology makes it fast and easy to get the right printed products for your needs. Our printing shop in Northridge equipment is professional and has the capability to produce and reproduce accurate prints and reproductions for business and personal use. We will review submitted printing requests for accuracy and make sure that the submitted files are industry standard. This improves the success rate for high quality prints and copies.
Placing a print or copy order can be completed without delays compared with inexperienced printing shops. Our customer service personnel are experienced printing professionals. We answer your questions and provide helpful advice during the process. You can easily order your printing and copy orders online, by phone, or inside of our printing shop Northridge center. We use professional shipping companies to deliver your printed materials safely to any destination to that you choose. Call us at (818) 775-0255.
We offer our services to the residents of Northridge, CA and in zip codes 91324, 91325, 91326, 91327, 91328, 91329, 91330 and 91343 and surrounding area.
You can make your order in person at our office, online or by phone, and we will ship the completed order to you. We provide shipping for the following cities:
9130 B. Reseda Blvd., Northridge, CA 91324
On Orders Over $250 Los Angeles County Only