North Hollywood Copy Shop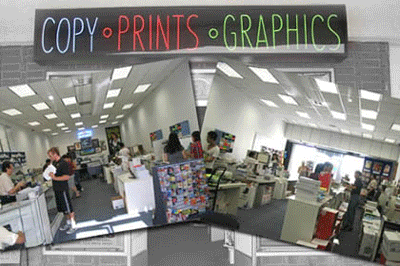 The printing industry helps various businesses and individuals get the products they need in a timely manner. Without these services, it would be difficult to market, announce and promote information. Our North Hollywood copy shop gives our customers the copies and prints needed to help get the word out to the public in an appealing way. The implementation of our high-resolution printing ensures that all copies and prints will be noticed.

People depend on printed copies and documents every day. It would be difficult to order food in a restaurant or receive an invoice for services rendered without the use of printing technology. The printing industry supports the local economy in multiple ways. Our North Hollywood copy shop makes it simple to get the copies and prints that you need in a professional and helpful way. Our great reputation was earned by providing excellent customer service to our customers, clients and business associates.
The difficult task of creating graphics, photos and designs is too much for some people. The hard work needed to complete these tasks can prevent a person from completing an order. Our copy shop in North Hollywood helps you to design your graphics or can review your graphics for errors before printing is started. Our professional designers use the best software to complete designs and guarantee excellent print quality for your project.

Ordering from our copy shop North Hollywood center gives you access to postcards, passport photos, calendars, full color signs, magnetic calendars, large copies, full color printing, custom banners, black and white printing, custom t-shirts, mousepads, promotional products, flyers, copying and book binding, roll-up banners, presentation folders, graphic design, posters, brochures, photos to posters, envelopes and letterheads, office supplies and legal forms, business cards, and laminating and mounting. These completely customized products can include your unique design.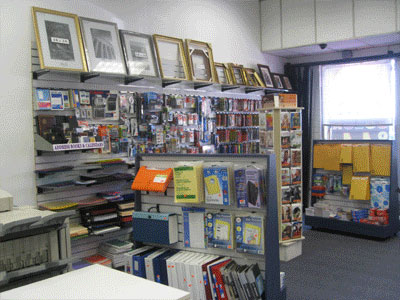 The ability to print full color graphics and designs is now a possibility with many personal printers. While the results of these prints may be useful for sharing between family and friends, these prints are not like professional printing quality. Our North Hollywood printing shop relies on our commercial equipment to produce full color photographs, logos and designs for our customers. Having professional printed documents makes a big difference in quality.

One of the elements that make professional printing so attractive is the option of different paper stocks. Neither home or office printers print very well on different paper stocks due to the ink delivery method. Our North Hollywood printing shop provides multiple paper options for every print job. The creation of personal and business documents can be enhanced using different stocks of paper to present the information or message in a unique way. 
Part of the commitment of a professional printing shop is the investments made in printing equipment and technology to provide high-resolution printing capabilities. The ability to produce hundreds of the same document or copy accurately is another essential element of professional printers. Our printing shop in North Hollywood has made the right investments in equipment to ensure that our customers receive excellent quality in large or small print runs. All of our printing services include our competitive prices. 

We can receive your order directly over the Internet though our website. Our online presence makes it fast and easy to place your order. You have the option of completing your order by phone or visiting our printing shop North Hollywoodcenter. We review your order for errors before production is started. Your completed order can easily be picked up at our facility or shipped fast to your address. We take the hassle out of ordering to get your prints completed quickly.
If you live in North Hollywood, zip codes 91601, 91602, 91603, 91604, 91605, 91606, 91607, 91608, 91609, 91610, 91611, 91612, 91614, 91615, 91616, 91617 and 91618, you can just call (818) 775-0255 to learn about our services.
You can make your order in person at our office, online or by phone, and we will ship the completed order to you. We provide shipping for the following cities:
9130 B. Reseda Blvd., Northridge, CA 91324
On Orders Over $250 Los Angeles County Only