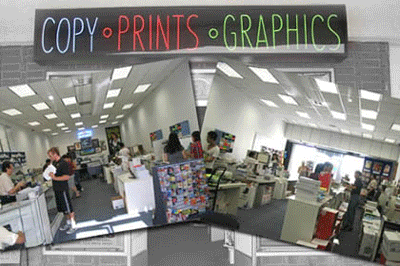 The quality of printing is more than selecting a paper type and applying ink. The quality of the graphics is important and many people do not understand print resolutions or graphic requirements. Without the help of a professional, the qualities of prints are diminished and do not produce professional results. The professional printing used at our North Hills copy shop makes any printed materials look professional. We help make individuals and business owners look their best.

Not all printing facilities are the same and some do not offer professional results. It takes more than a powerful printer to understand the requirements of what makes a good print or copy. We take the time to help each customer and analyze the submitted files and documents to help ensure the highest print quality. The staff at our North Hills copy shop has the education and experience to produce attractive results for every project.
We work hard to produce the professional results that you expect. Our printing services and products include full color printing, black & white printing, graphic design, flyers, brochures, postcards, letterheads and envelopes, full color signs, photo enlargements, posters, passport photos, promotional items, roll-up banners, custom banners, rubber stamps, legal forms and office supplies, magnetic calendars, calendars, presentation folders, copying and book binding, laminating and mounting, custom t-shirts, mousepads, oversize copies, full color signs, and magnetic signs.

Our printing technologies are unlike the devices that are used in homes and offices. To produce high-resolution prints accurately, we made investments in the best printing equipment to assist with providing professional results. The knowledge used by our graphic designers helps in reviewing files and documents for accuracy to increase the chance for a successful print. Our copy shop in North Hills takes customer service seriously and we want you to succeed.

Ordering your print projects is not a complicated process. We make it easy for you to order online, by phone, or in person when visiting our facility. We take the hard work out of finding a reliable printer with exceptional customer service. We ship your order after completion to your desired destination. To make an order at our copy shop North Hills center, call (818) 775-0255.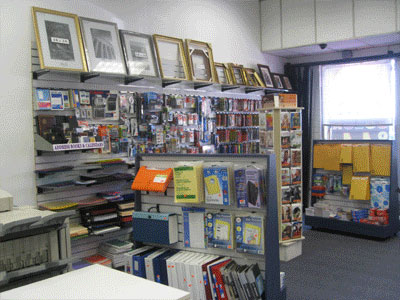 The true color representation of digital printing is now used in various businesses and industries as an alternative to traditional styles of professional printing. Digital color prints and copies can be produced and reproduced without sacrificing print quality. Our North Hills printing shop has made investments in digital printing technologies to provide high quality printed materials for a variety of clients that need professional print work completed.

Creating quality prints and reproductions starts with high quality graphics. We know that not every person that has a printing request is capable of creating industry standard graphics. Our experienced and knowledgeable graphic designers are available to answer questions and review projects for accuracy. This helps us to ensure that all projects will be printed correctly inside our North Hills printing shop and is designed to meet or exceed your expectations.
We provide our customers and clients with book binding & copying, full color printing, graphic design, black & white printing, passport size photos, mounting & laminating, custom t-shirts, legal forms & office supplies, custom banner & full color signs, posters, brochures, flyers, envelopes & letterheads, business cards, postcards, presentation folders, photo to poster enlargements, magnetic calendars & calendars, rubber stamps, oversize copies, magnetic signs, roll-up banners, promotional items, mugs and mousepads.

Not every printing request that we receive is for a business or company. Since our printing services cover a wide range of products, many people use these products for personal use or to give away as gifts or acknowledgments to friends or family members. Clients contact our printing shop in North Hills and we continue to provide the highest quality printing available. We offer services to the residents of North Hills, CA in zip codes 91343 and 91393 and surrounding cities. 
You can make your order in person at our office, online or by phone, and we will ship the completed order to you. We provide shipping for the following cities:
9130 B. Reseda Blvd., Northridge, CA 91324
On Orders Over $250 Los Angeles County Only