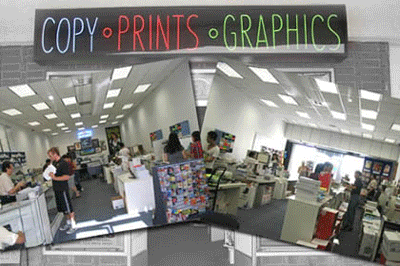 The right signs and banners used for event promotion can make the difference between success and failure. Trade and advertising shows are big business for corporations, but it is the small businesses that suffer. Our Lake Balboa copy shop produces attractive signs and banners to help small businesses and entrepreneurs market products, events and services to create attention and get results. Choosing a reliable and capable printer company should not have to be a difficult process.

Creating graphics and artwork is a complicated process that takes education and experience to produce correctly. Unlike average print and copy shops, our staff at our copy shop in Lake Balboatakes the time to explain confusing printing requirements and assists you in making your printed materials look great. It is essential for printed products to have a professional appearance and it is often the first element that is judged when creating business or product awareness.
Our professional printing products and services include black & white and full color printing, business cards, postcards, flyers, graphic design, envelopes & letterheads, book binding, copying, full color signs, passport photos, custom banners, photo enlargements, mounting and laminating, legal forms & office supplies, custom t-shirts, rubber stamps, presentation folders, promotional items, calendars, magnetic calendars, roll-up banners, and oversize copies.

Businesses in every industry need a reliable source for professional printing and design. Our graphic designers can help you take your idea and concept and produce attractive printed materials to keep you looking professional. Attorneys, corporations, insurance companies, and marketing companies are some examples of businesses that use our Lake Balboa copy shop professional printing to create important documents that are used internally and distributed to customers and clients.

We have made large investments in technology and have the capability to reproduce your idea, logo or concept accurately and correctly. We make it easy for you to order online, by phone, or in person at our facility. We understand exceptional customer service and will ship your order to any destination that you choose. When you need professional printing at affordable prices, Lake Balboa copy shop is your trusted solution. You can place an order at our copy shop Lake Balboa center by calling (818) 775-0255.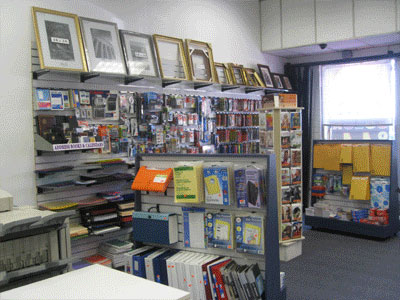 Advertising is a requirement for any business or industry to help reach new clients and promote products and announcements. Advertising is not limited to flyers or postcards. Many businesses attend trade shows to meet new suppliers and buyers that are interested in products or services. Projecting the right image means having high quality designs and printed originals or reproductions of advertising materials. Our Lake Balboa printing shop supplies businesses and individuals with high-resolution prints and copies.

Not every business owner or individual is a graphic design specialist. Mistakes can easily be made when designing and arranging printed text and images for documents or electronic files. We understand the need to produce high quality graphics and use the talents and experience of our graphic designers in our Lake Balboa printing shop to help you design and produce exceptionally printed materials to use for personal and public use. We want you to look professional.
We specialize in full color printing, black & white printing, graphic design, office supplies & legal forms, custom banners & full color signs, envelopes & letterheads, rubber stamps, postcards, posters, flyers, business cards, brochures, book binding & copying, mounting & laminating, photos for poster enlargements, photos for passports, custom t-shirts, roll-up banners, magnetic signs, oversize copies, presentation folders, magnetic calendars & calendars, promotional items, mugs and mousepads.

Producing high-resolution graphics and images takes the right equipment and experience in the printing industry. Personal or office printers are not designed for high quality print runs or volume production. Our printing shop in Lake Balboa includes the latest technological advancements in the printing industry to provide superior prints and copies for our customers and clients. Our reputation was earned by creating complete customer satisfaction.

We provide our customers and clients with multiple ways to complete printing or copying orders. It is easy to order online, by phone, or directly from our printing shop Lake Balboa center. Each printing request is reviewed for accuracy and standards of quality before being produced. Your completed order will be shipped quickly to your provided destination.
We offer our services to the residents of Lake Balboa, CA 91406 and surrounding cities as well.
You can make your order in person at our office, online or by phone, and we will ship the completed order to you. We provide shipping for the following cities:
9130 B. Reseda Blvd., Northridge, CA 91324
On Orders Over $250 Los Angeles County Only