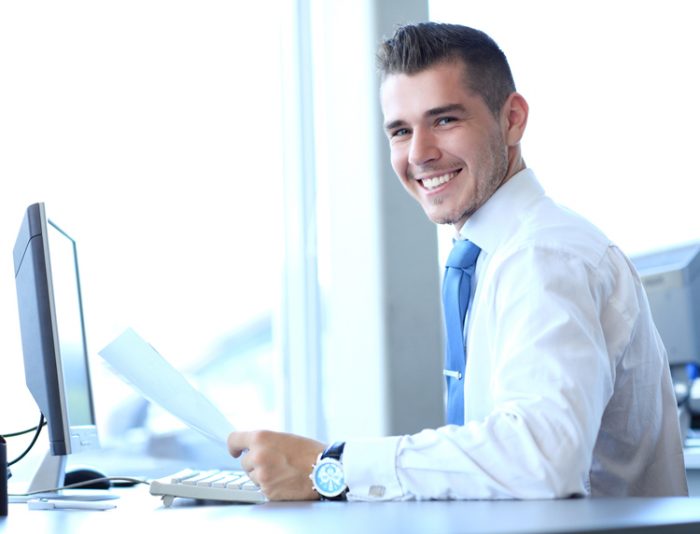 Our Internet cafe lets consumers buy time on a computer with an online connection. Depending on the consumer, this service offers a variety of benefits, including consistent access to high-speed Internet, on-site print and copy machines, and ready technical help as necessary. Here is more about these reasons to use our Internet cafe in Northridge.
High-Speed Internet Access
Access to high-speed Internet is common, but not universal today. In many cases, monthly subscription costs for broadband Internet can also be difficult to justify, as daily access is not necessary or desirable for the household. Consumers who do not get broadband Internet at home can visit our print shop to enjoy all of the benefits of high-speed Internet, including fast downloads, instant access to multimedia, and rapid research capability.
Document Printing and Copying
Printers and copiers available on site let consumers take online information with them after they are done using the Internet. Black-and-white print as well as full-color photos can be put on paper this way. Thanks to large-format printers, even high-definition digital images can be printed in full detail. If additional copies are required, copy machines can be used to make high-quality reproductions of documents. All of this equipment is completely modern, giving many clients a welcome alternative to home print equipment, which tends to provide lower definition.
Ready Computer Help
Clients can count on easily available computer help at our Internet cafe in Northridge. There is never any need to call technical support for help operating on-site computers, printers, copying machines, or other available equipment. This can be especially valuable for consumers who are less familiar with computers, the Internet, or document processing. Furthermore, clients may even gain familiarity with computers this way before investing in a home computer.
Our location and hours make computer and Internet access convenient for clients who live or work nearby. Thanks to our on-site copy and print center, clients can also easily manage or create files for printing or reproduction without visiting multiple locations. Clients can contact our print shop to find out more about our Internet cafe and other services.
You can make your order in person at our office, online or by phone, and we will ship the completed order to you. We provide shipping for the following cities:
9130 B. Reseda Blvd., Northridge, CA 91324
On Orders Over $250 Los Angeles County Only