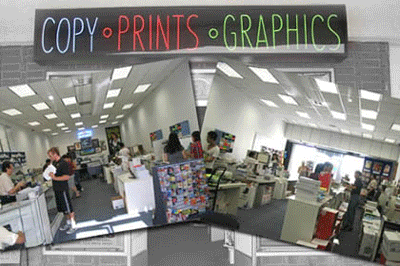 Choosing the right printer for your business or personal needs can often become a challenge. Not all printers are the same quality or offer the same level of service to new or existing customers. The invention of digital printing technology has made it easier for anyone that purchases a color copier to be called a professional printer. Our Granada Hills copy shopcombines excellent equipment with superior customer service to provide your printing needs.

Printed products have been used for hundreds of years to advertise businesses, products or services. The changing technologies have created new ways to apply printing to materials that were once restricted to large corporations that could purchase items in large quantities. Both small and large businesses and the general public use our Granada Hills copy shop to help produce an assortment of printed products.
Our products and services include full color printing, black & white printing, brochures, letterheads & envelopes, flyers, photos to posters, passport photos, postcards, legal forms & office supplies, full color signs, rubber stamps, custom banners, roll-up banners, book binding & copying, promotional items, oversize copies, presentation folders, custom t-shirts, magnetic signs, magnetic calendars, calendars, laminating & mounting, and graphic design.

Choosing a professional printer can create a lasting relationship for developing all of your printed products. Our professional staff is trained and has the experience needed to assist you with creating and ordering your printed materials. Our copy shop in Granada Hills has invested in the latest digital printing technologies to allow us to produce high quality reproductions and original documents that will make you look like a professional.

We have made the ordering process easier to take away the level of stress that is often found with competing copy shops. You can order your printing online, by phone, or in person at our facility. We use major shipping carriers to deliver your order safely to your selected destination. Our copy shop Granada Hills center takes customer service seriously. We work hard to create a memorable print experience for our customers and deliver exceptional results.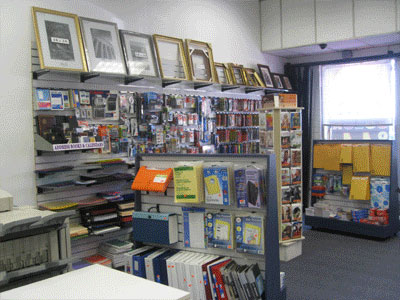 Printing your documents without experience can be a lonely and confusing process. Many people are embarrassed to ask for assistance when creating documents or designs that need to be printed and the results will be displayed in the finished product. Our Granada Hills printing shop treats each customer with respect and provides information about what will make the best print or copy. This ensures that your printed documents will look professional.

We know the strength of our business depends on our customers and the repeat business that is provided. Our commitment to exceptional customer service will not allow our customers to go unsatisfied. We want your printed documents and products to look great and help you with each step of the printing process until the finished results speak for themselves. Our Granada Hills printing shop has a trusted reputation in the printing industry.
Not every customer will use our printed products for public display or distribution. There are many customers that depend on the high quality of our products for use as retirement gifts, in schools, employer awards programs, family functions, and weddings. Our customers know that ordering projects in our printing shop in Granada Hills is fast and stress-free. The high-resolution capability of our equipment provides customer satisfaction for small and large print jobs.

Since we treat your needs like our own, we have simplified our ordering process to make the printing process easy for you. Many customers order online, by phone, or in person at our printing shop Granada Hills center. Each order is handled and completed professionally. We can ship your completed order to any location that you specify. Our top priority is creating a memorable printing experience with a price that fits into your budget. If you are a resident of Granada Hills, CA in zip codes 91344 and 91394, call us at (818) 775-0255
You can make your order in person at our office, online or by phone, and we will ship the completed order to you. We provide shipping for the following cities:
9130 B. Reseda Blvd., Northridge, CA 91324
On Orders Over $250 Los Angeles County Only