Engineering Plan Blueprint Printing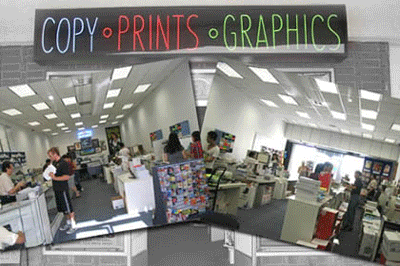 High quality blueprints are important, not only for the precise planning of a construction or engineering project, but also to impress the client. Clients rely on clear and legible blueprints to visualize your plan and to decide whether or not to secure your services for their project. LA Copy and Print Center offers state of the art engineering plan blueprint printing, allowing you to make the right impression when your reputation is on the line.
LA Copy and Print Center provides professional engineering plan blueprint services from skilled technicians. Our copy technicians have the keen eyes for detail and precise work that is required for engineering plan blueprint printing.
Print your engineering plan blueprint in the size and format that is right for your needs. We offer a variety of printing options, allowing you to select the ones that best meet the needs of the clients and the project. Our skilled copy technicians and state of the art printing equipment produce reliable, professional looking and precise engineering plan blueprints each and every time.
Best of all, relying on LA Copy and Print Center for your blueprints can save your company money over maintaining your own engineering plan printing equipment. We produce quality printing services from professional copy technicians at reasonable prices, and without the hassle and stress of maintaining and servicing your own equipment.
In addition to printing engineering plans, we also provide a number of other customized printing services that will benefit your company. We print quality, professionally finished custom signs, banners, window clings, posters and much more.
For professional results for your engineering plan blueprints that you can count on, call LA Copy and Print Center. We work professionally and efficiently, and are open six days per week with extended hours to help deliver quality engineering plan blueprints when you need them most.
You can make your order in person at our office, online or by phone, and we will ship the completed order to you. We provide shipping for the following cities:
9130 B. Reseda Blvd., Northridge, CA 91324
On Orders Over $250 Los Angeles County Only