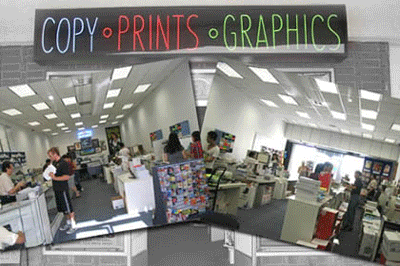 The copy industry has expanded since the first copiers were put into use. These machines are now manufactured smaller and use ink more efficiently to produce pleasing results. The biggest difference between office and commercial copy machines is the resolution of the finished document. Our Culver City copy shop uses the best copy machines to produce or reproduce documents and other printed materials for individuals, business owners and nonprofit organizations. Our copy center constantly upgrades our technology.

The recent surge in creating color copiers is due to the advancements of digital printing. The old machinery used to produce color images was expensive and could only produce large quantities. Our Culver City copy shop takes advantage of digital capabilities and produces full color prints for our customers in both short and large production runs. These full color copies are competitively priced to bring full color to any printing job. Any print can be more effective using full color technology.
Every business deserves the ability to look professional and compete with large corporations in the same industry. Our copy shop in Culver City provides area businesses with multiple ways to create a professional image for a modern business. Every business needs attractive documents to use for promotion and advertising products or services. We listen to customer requirements and help produce effective printing products ready for distribution. Our high quality equipment and experience are combined to produce amazing results.

Our copy shop Culver City center provides you with postcards, full color printing, posters, black and white printing, posters, brochures, office supplies, legal forms, postcards, mousepads, custom banners, roll-up banners, promotional products, business cards, custom t-shirts, envelopes, passport photos, letterheads, book binding, full color signs, copying, calendars, magnetic calendars, and presentation folders. These products are popular for business, personal and public use to create awareness and deliver messages.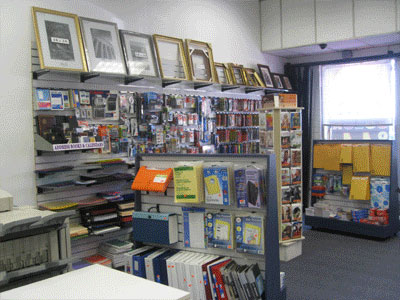 Printed documents and supplies are always judged by the person that receives these items. The quality of the print and design is examined. An assumption can be instantly made about the reputation of the person or company that created these materials. Our Culver City printing shop has a reputation for excellence and puts in the required hard work to produce the results that customers expect to maintain a great reputation in the printing industry.

The right print partner can make your project a success. Selecting a printing company without experience and equipment that can meet your deadline can make you project fail. The experience and individual attention that is given to each project at our Culver City printing shop ensures the highest quality and eliminates the opportunity for common errors or mistakes that are made by inexperienced companies. We care about the projects that are produced for our customers.
Creating graphics is one of the major holdups for a customer before an order is placed. Our team of graphic designers is available for consultation or design work to help complete any project. Industry standard software is used to create, align and manipulate each design according to customer specifications and requirements. Our printing shop in Culver Cityprovides many helpful services and extends the help that is needed for each customer to receive excellent results.

When graphics are created and submitted, the ordering process is the last step to complete. Our ordering process is designed for submission in multiple ways. Any order can be placed at our website. Telephone orders are common for local customers. Any person can order directly by visiting our printing shop Culver City center. Completed orders can be shipped or picked up. These flexible options make it easy to get the printing work that you need.
Residents of Culver City, CA in zip codes 90230, 90231, 90232 and 90233 can contact us at (818) 775-0255 to learn more about our services.
You can make your order in person at our office, online or by phone, and we will ship the completed order to you. We provide shipping for the following cities:
9130 B. Reseda Blvd., Northridge, CA 91324
On Orders Over $250 Los Angeles County Only