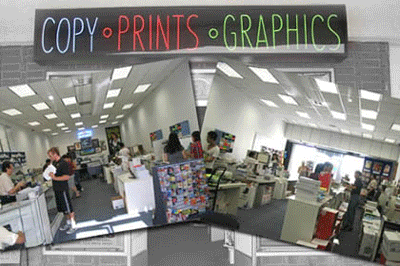 Professional printing can take your print project from average to exceptional. Consumer printers are not meant for true color replication or documents that need a long-term useful life. When you need copies and prints that will impress, our copy shop in Chatsworth is ready to meet your print expectations and tight deadlines. With our investments in modern printing technology and powerful software, we complete each job accurately and professionally with excellent results that are designed to get attention.

We know that working with graphics and meeting print specifications can be confusing and stressful. Our graphic design team is available to review any print job and make suggestions or recommendations to help ensure the highest print quality possible. It is common for a customer to submit a graphic file with the incorrect resolution suitable for a successful print. Customers choose Chatsworth copy shop because we care about your success and work with you to develop exceptional quality prints and copies.
We are more than your average copy shop. Our professional printing services include full color and black & white printing, graphic design, flyers, brochures, business cards, letterheads & envelopes, book binding and copying, full color signs, custom banners, passport photos, posters, enlargements of photos, laminating and mounting, office supplies, legal forms, rubber stamps, promotional items, custom t-shirts, calendars, magnetic calendars, magnetic signs, roll-up banners, oversize copies, and presentation folders.

We understand that both business and average customers have different needs, but require perfect print quality. Our knowledge of the printing industry prevents our finished products from common errors and ensures that all products are printed to our specifications to uphold our earned reputation for printed quality. Our entire Chatsworth copy shop staff works hard to provide our customers with a helpful and enjoyable printing experience.

We make ordering your prints and copies fast and easy. Our upgrades in technology allow you to place orders online, by phone, or drop off orders in person. Each order is received and processed immediately for fast turnaround time. We use trusted shipping services at our copy shop Chatsworth center to send your materials safely and rapidly after completion. To place your order with  Chatsworth copy shop center please call (818) 775-0255 and mention our ad on this website.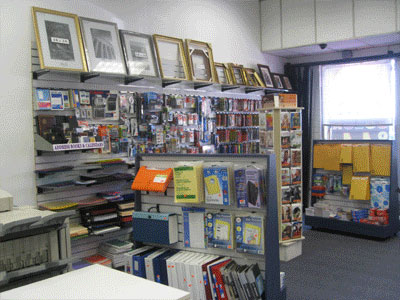 The expansion of digital printing technologies has increased the resolution that can be applied to printed documents to produce color levels that were not available only decades ago. These technologies are making it possible for average people and small business owners to compete with large corporations by showcasing a professional image. Our Chatsworth printing shop specializes in high-resolution printing for small and large projects.

Choosing a printing partner is much more than where you decide to have your work completed or reproduced. Experienced professionals that know the important aspects of the printing industry are able to provide accurate advice before printing jobs are completed. This reduces the risk of unsuccessful color reproductions due to poor graphics quality or paper selections. The staff at our Chatsworth printing shopworks hard to make the printing jobs of our clients look excellent.
We provide high quality black & white or full color printing, graphic design, roll-up banners, promotional items, mugs, mousepads, photos for passports, custom t-shirts, oversize copies, rubber stamps, magnetic calendars & calendars, legal forms & office supplies, magnetic signs, presentation folders, mounting & laminating, photos for poster enlargements, full color signs & custom banners, envelopes & letterheads, postcards, posters, business cards, brochures, flyers, and book binding & copying.

Many average people are discovering the cost benefits of having a professional company produce and reproduce documents, family photos, and special gifts that can be used to present at weddings or anniversaries. Corporations have relied on professional printing companies for many years to provide professional documents. Our printing shop in Chatsworth makes it easy for anyone to have high-resolution printed products.

Our commitment to customer service and high quality printing means investments in professional equipment and software. We have the ability to create or help you to create graphics and designs that are perfect for any printing product that we offer. We make it stress-free to order your products online, over the phone, or in person at our printing shop Chatsworth center. After your completed order is inspected for quality, we will ship your order to any location that you select. If you live in Chatsworth, CA zip codes 91311 and 91313, give us a call at (818) 775-0255 to see how else we can help your business grow.
You can make your order in person at our office, online or by phone, and we will ship the completed order to you. We provide shipping for the following cities:
9130 B. Reseda Blvd., Northridge, CA 91324
On Orders Over $250 Los Angeles County Only