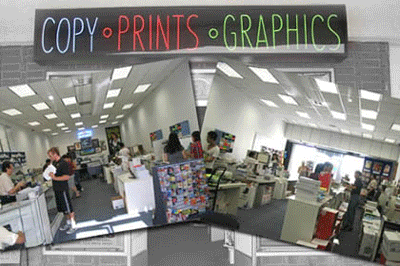 Posters are used in many areas like advertising, design, or even by kids who want to add personality to their room. Traditional posters, printed on thin, delicate paper can be damaged far too easily. This can leave your advertisement or aesthetic image turning people away instead of attracting them. For a more permanent, better looking solution, poster users everywhere are turning to canvas poster printing. Our Los Angeles canvas poster printing company can turn any image into a poster that will leave a lasting effect on everyone who views it.
Canvas printed posters can be hung in storefronts, restaurants, and homes. We offer services for canvas poster printing in Los Angeles to customers of all types. We regularly see designers who need a specific looking abstract image printed onto a canvas poster for a project they are working on. Also, we have many clients who own businesses and love to advertise their sales with our canvas printed posters because they are reusable. We even get parents who have posters printed for their kids with a photo of them playing sports or performing another one of their talents.
Our Los Angeles canvas poster printing company uses the most modern equipment to enhance the quality of all our work. Canvas photo printing uses ink-jet printers that print the image onto the canvas very slowly which ensures a precise image. The printed canvas is then stretched around wooden bars and stapled to the sides or in the back. The poster can be placed in a frame or it can be gallery wrapped for cleaner lines and a more contemporary look.
All of our customers rave about how easy our services for canvas poster printing in Los Angeles makes their life. They simply bring in a digital copy of the photo they want printed, whether it is on a disc, SD card, or even on their phone, and we can blow it up to virtually any size and shape. If you need quality looking posters that are durable and inexpensive, call to see how our canvas poster printing company can help you.
You can make your order in person at our office, online or by phone, and we will ship the completed order to you. We provide shipping for the following cities:
9130 B. Reseda Blvd., Northridge, CA 91324
On Orders Over $250 Los Angeles County Only