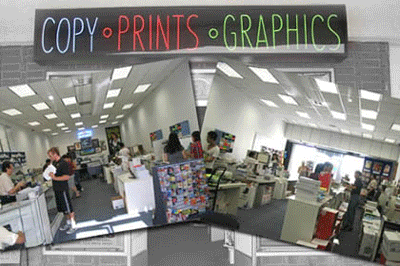 The average person has difficulty distinguishing between an inkjet print and a color copy, but a professional printing company knows quickly when low quality prints are used. The creation of home and office printers may serve personal purposes, but are not capable of producing professional results. Our Burbank copy shop uses only the highest quality commercial printers to produce attractive copies from original files or reproduced documents. Our experience and dedication to the printing industry produces professional results.

The invention of the color copier has changed the way that copies are produced and the finishing speed. This technology used to be expensive and out of the reach of average people. The color copiers used at our Burbank copy shop help produce attractive and colorful prints at prices that are affordable for everyone. There is no need to invest in expensive home or office printers that produce quality that is not industry standard.
The copy and printing technology that is now available is used to help businesses, creators and average people. Authors can create booklets and books in small quantities to distribute creative works. Small business owners now have the ability to market products and services with full color advertising to compete with larger companies. Our copy shop in Burbank cares about the quality of our copies and prints and wants every customer to achieve success with use and distribution.

There is more to professional printing than promotional tools for business or announcements. Our copy shop Burbankcenter provides a large range of choices for black and white printing, business cards, graphic design, brochures, full color printing, letterheads and envelopes, custom t-shirts, promotional products, presentation folders, photos to posters, large copies, flyers, postcards, legal forms and office supplies, passport photos, book binding and copying, mousepads, custom banners, full color signs, roll-up banners, magnetic calendars, calendars, and laminating and mounting.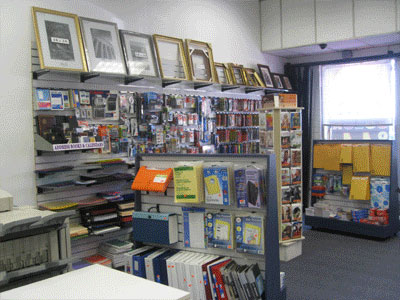 Selecting a printing partner is more than looking in an online or print directory for a printing company. Experience and equipment work together to provide a professional service that is made complete with excellent customer service. Our Burbank printing shop has the equipment and experience to finish any printing job accurately and professionally. Our customer service is second to no one in the professional printing industry. Customer satisfaction and excellent quality are our top priorities.

Digital printing has changed the printing industry, but experience is still a requirement to produce high-resolution and professional accuracy. Creating graphics is not a strong point for every customer. Our graphic design services are designed to take the stress out of creating graphics for our customers. The staff at our Burbank printing shop creates stunning graphics that are designed in professional software to ensure the highest levels of print quality currently available.
Every business depends on attractive prints, brochures and documents to create awareness for products and services. It is increasingly difficult for small business owners to compete with large corporations with huge advertising budgets. Our printing shop in Burbank understands the needs of small business owners and provides multiple services that are competitively priced and designed to help business owners compete in the ever-changing business world. The advantages of full color printing make a small business look much larger.

The ordering process should never be problematic for customers. Customers can order easily at our printing shop Burbank center in three ways. Orders can be placed online, by telephone or in person at our printing facility. Our team goes to work immediately when orders are placed to meet the deadlines and expectations of our customers. Finished orders can be picked up or shipped anywhere that is desired to ensure complete customer satisfaction. Our printed products are in use by customers around the world.
Residents of Burbank, 91501, 91502, 91503, 91504, 91505, 91506, 91507, 91508, 91510, 91521, 91522, 91523 and 91526 can call us at (818) 775-0255 to inquire about our services.
You can make your order in person at our office, online or by phone, and we will ship the completed order to you. We provide shipping for the following cities:
9130 B. Reseda Blvd., Northridge, CA 91324
On Orders Over $250 Los Angeles County Only