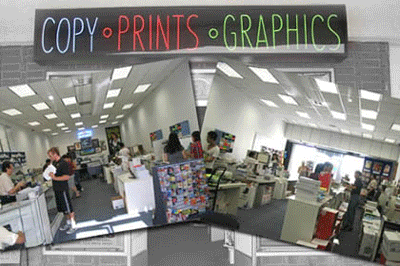 Printed products are a large part of our modern society. Many people come in contact with printed materials each day. Businesses have used these materials to deliver messages, invoices, announcements and brochures to customers and clients for decades. Our Beverly Hills copy shopworks with businesses and individuals to deliver quality prints and copies that are ready for distribution, marketing and promotion. Every customer deserves the right to have attractive and error-free copies and prints.

The days of printing strictly in black and white are over. More people are realizing the affordability of printing documents and copies in full color. The digital printers that are used at our Beverly Hills copy shopare capable of producing large and small projects in full color easily. There may still be a need for black and white textual documents, but the addition of color makes a big difference to the recipient of the finished product.
Not every copied or printed product has to be used for business purposes. Many individuals use our copy shop in Beverly Hills to produce full color items that can be useful for photo albums, anniversary gifts and remembrance items. The varieties of services that are available are unique and can be customized to your exact specifications. It is easier than ever to print photos, graphics or designs from children on useful materials.

Services by our copy shop Beverly Hills center make it easy to produce promotional products, flyers, full color signs, office supplies, brochures, legal forms, posters, book binding, postcards, copying, mousepads, business cards, custom t-shirts, custom banners, letterheads, presentation folders, envelopes, full color printing, graphic design, black and white printing, passport photos, large copies, calendars, laminating and mounting, photos to posters, magnetic calendars and roll-up banners. Any product can be completely customized with your artwork, photos or designs.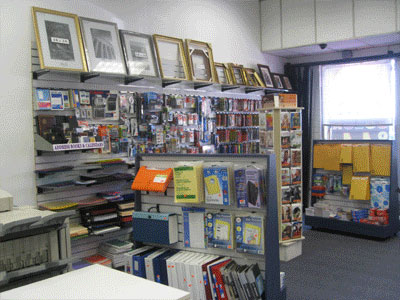 The average person owns or has access to a home or office printer that is used each day to produce documents or images to share with co-workers, friends or family. These machines are useful for simple printing services, but the industry standard is to use commercial printers. Our Beverly Hills printing shopinvests in this technology to make sure that any printed documents or materials are the very best. We put our reputation on the line each day.

Selecting a printing company does not have to difficult. Not every company has the same reputation, experience or equipment to meet accepted standards of quality. Printing companies with experience in multiple industries know how to do the job right the first time. Our Beverly Hills printing shop completes print work for corporations, schools, churches, restaurants, film studios, musicians and average individuals that demand high quality. Our printing company meets tight deadlines and last minute requests to guarantee customer satisfaction.
Paper is a big part of the printing industry and the right paper makes any project stand out. Inexperienced companies rely on cheap paper quality and a printing professional can spot these results quickly. Our printing shop in Beverly Hillshas a large assortment of paper types that can be used to print your requested materials. Multiple versions of card stock, glossy paper or matte paper are available to help you find the version that is right for your printing needs.

We want to make your order process effortless. Our facilities are upgraded constantly to improve the printing and ordering process. Our customers order directly at our website, by a visit to our printing shop Beverly Hills center, or by contacting us by phone. Your order can be picked up when completed or can be shipped directly to you safely and promptly.
Beverly Hills residents in zip codes 90209, 90210, 90211, 90212 and 90213 can contact us at (818) 775-0255 to learn about the services we provide.
You can make your order in person at our office, online or by phone, and we will ship the completed order to you. We provide shipping for the following cities:
9130 B. Reseda Blvd., Northridge, CA 91324
On Orders Over $250 Los Angeles County Only