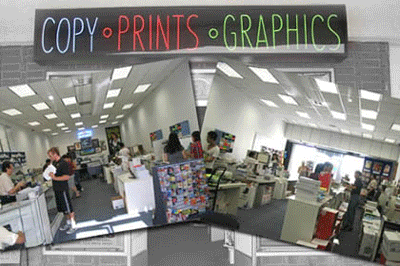 The average person may be easily pleased with the quality of home or office printers to produce simple documents. These printers are not designed for commercial use and do not put out the same level of quality. Our Warner Center copy shop uses high quality commercial printers and copiers to deliver industry standard quality to you for a competitive price. Finding a reliable source for a printer does not have to be difficult.

We know that not every person is knowledgeable about printing technologies or how to achieve the best quality reproduction or copy. Our years of experience and training at our Warner Center copy shop are used with every order to inspect your source documents for quality before we help produce your order. This ensures our level of quality is met and will uphold our reputation for excellence.
Print and Copy Services

• Black & White or Full Color Printing
• Letterheads & Envelopes
• Graphic Design
• Postcards
• Brochures | Flyers | Posters
• Business Cards
• Presentation Folders
• Copying & Book Binding
• Oversize Copies
• Photo to Poster Enlargements
• Passport Photos
• Mousepads | Mugs | Promotional Items
• Laminating & Mounting
• Office Supplies & Legal Forms
• Rubber Stamps
• Custom T-Shirts
• Roll-up Banners
• Full Color Signs & Custom Banners
• Magnetic Signs
• Calendars & Magnetic Calendars
We work hard to produce attractive documents that meet your expectations of a professional printer. We invest the time and money required in modern technology and software to provide a reliable and capable solution that our customers expect. Businesses and individuals trust our copy shop in Warner Center to make their presentations professional.

Our ordering process is easy to understand and complete. Orders can be requested online, by phone, or in person at our copy shop. We can easily ship your order for delivery at your residence or business. When you need a reliable print partner, our Warner Center copy shop is ready to work hard for you and deliver the results that you expect. To order with copy shop Warner Center please call (818) 775-0255 and mention our ad on this website.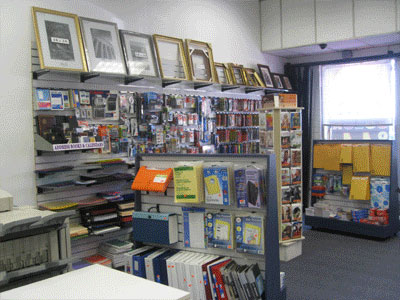 The quality of printed products can negatively affect your business relationships. Customers and clients constantly judge a new business or service based on the first impression they receive from your business. If you have homemade business cards, you may have a hard time convincing customers or clients about your products or services. Our Warner Center printing shop can help you to make a great first impression with high quality printed materials. 

When you present high-resolution images and graphics printed on quality paper, customers and clients take notice. Corporations have outsourced printing for decades to help showcase a commitment to quality. Many small businesses rely on our Warner Center printing shop to provide printed products that are used in a variety of industries.
The right mixture of graphics and images can create stunning results. Our graphic designers can assist you with creating original artwork and graphics that can be unique to your needs. Some companies rely on templates that have been used thousands of times. Our customers know the quality of original prints and copies that are made at our printing shop in Warner Center.

Placing your order online, by phone, in person is easy. We have invested in the latest digital printing equipment to produce and reproduce your orders to your exact specifications. Our matching process will review your order to make sure that our standards of quality are met. Your order will be shipped safely from our printing shop Warner Center office to the destination of your choice. Our reputation ensures that your order will meet or exceed industry standards of quality.
You can make your order in person at our office, online or by phone, and we will ship the completed order to you. We provide shipping for the following cities:
9130 B. Reseda Blvd., Northridge, CA 91324
On Orders Over $250 Los Angeles County Only